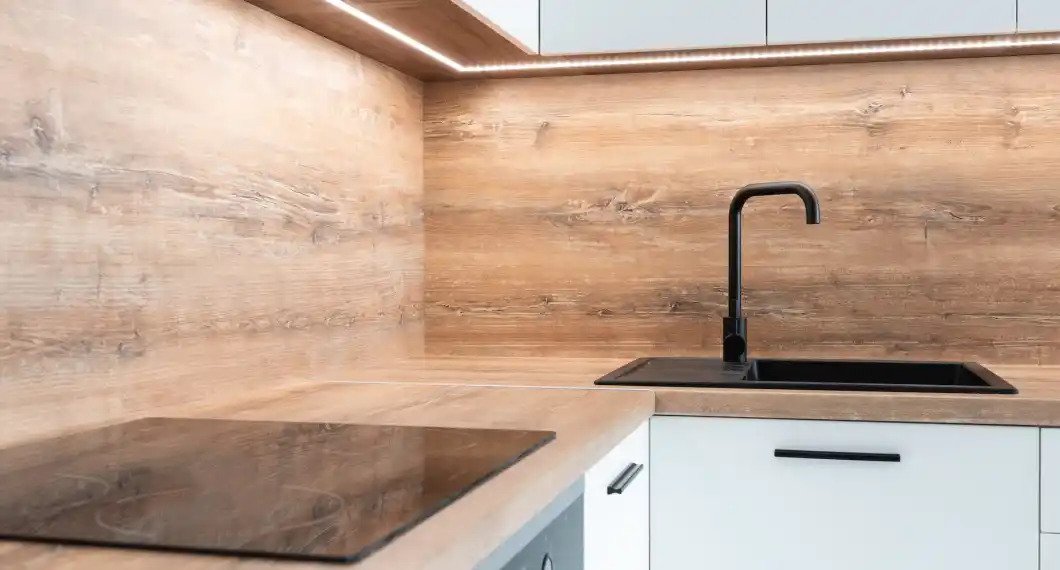 Whether or not you're a chef in the kitchen, chances are good you have struggled with pesky corner cabinetry. Corners have poor accessibility, and cabinet companies have spent many design hours coming up with options to increase their usability. Regardless of the solution you pick, you will most likely have some degree of lost space. In this article, we'll be discussing all the ways you can potentially tackle this issue.
Blind Cabinets
Here the corner does not have a cabinet but the countertop will extend over the space to provide a continuous work space. This is a good option for large kitchens that don't need extra space. However, in smaller kitchens, it can be a waste of space!
Deep Cabinets
This will give you the extra space you need in a smaller kitchen, but trying to get into the back corner may be problematic. They make a great location for storing less frequently used appliances. If your corner cabinet is does not have a wall on the back side (for example it backs to a passageway), some cabinet lines offer the option of double sided operation. By installing faux doors on the rest of the cabinet backs you can have a consistent look AND be able to access the back side of the corner cabinet.
Swing-Out Shelves
These are an accessory used in combination with a deep corner cabinet. Instead of a stationary shelf, a swing out shelf is installed that has a curved side to give it clearance through the door opening. There are many styles of swing-out shelves. This solution offers an easy way to access items placed in the back of the cabinet. Because of the curved corners, some space is lost, and smaller items can still fall into those corners.
Lazy Susan
Lazy Susans effectively use most of the cabinet footprint, but not without some downsides. Like the pull-out shelves, this option also gives room for dropped supplies. The rotating shelves can still make it difficult to retrieve the items that have gathered in the center close to the pivot, or at the opposite end of the shelf.
Angled Cabinet
The angle gives your kitchen a rounded look, depending on your style of home or kitchen layout, this could serve you well. If the cabinet is reaching all the way to the back corner, you end up with the same problem as deep cabinetry and low accessibility in the back. You also have a larger amount of lost space, like the corner drawer.
Drawer Corner
This is a relatively new option that has been used to solve the corner cabinet crisis. New doesn't always mean good, or in this case, functional or aesthetically pleasing. The jutting corners don't serve as a well-structured area meant for storage and you effectively have more lost space with this solution. The rest of the drawer can be useful, but drawers on either side must be completely shut to gain access. Some versions we've seen have poor drawer movement and stiffness. Approach this solution with caution.
Bonus Option for Open Layouts
The options discussed are only for kitchen cabinets that are against the wall. If you have the opposite end open on either side, you have an additional option for the corner cabinet. Your cabinet can face out whichever way you have open. That gives the extra storage space needed within your kitchen, the only downside is having to walk around to access it.
Kitchens come in all different shapes and sizes. It's important to think about the use of the space when planning a kitchen layout. Kitchens serve as a wonderful gathering place and high-traffic rooms. Corner cabinet functionality is one of the many details K-One Design & Build take into consideration when designing a space for our clients!