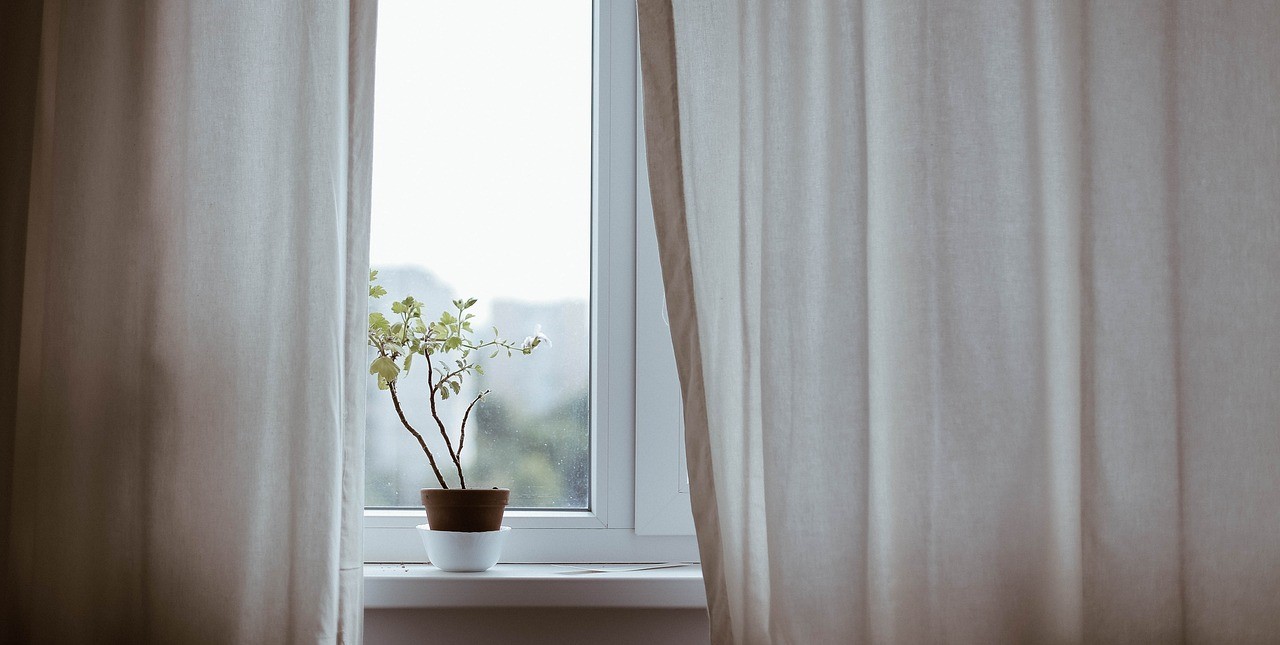 Windows are an aesthetically crucial part of any project, but features can vary greatly. In this article, we discuss the various window types, designs, and restrictions. This is so that you know what to ask for when you're talking about the layout of your project.
Grilles & Grids
Grilles and Grids are what give your window an interesting look. They help with the style cohesion of your home. There are two basic styles of grilles and grids, between the glass (GBG) and over the glass, also known as simulated divided lite (SDL).
Between the Glass (GBG)
This type saves you from cleaning the grilles/grids because they are hidden within the glass.
Simulated Divided Lite (SDL)
Because these are applied on the surface of the window, it can cause discoloration to your window. The exposed grid/grille will also need cleaning because they can collect dust.
What is a Lite?
The number of panels that are made up by the separating grilles/grids.
Basic Window Operation (Double- & Single-Hung)
Double-hung and single-hung differentiation are how each one operates. Double implies each panel can open. Single-hung means only one panel opens.
Fixed
This window type is simply for aesthetics, and viewing outside, but remains closed.
Sliding
Just as the name implies, it slides open.
Awning
This window is hinged at the top. The lever, when turned, opens outwards from the bottom. Like a piece of paper folded hamburger style from a horizontal orientation.
Transom
This window is like the fixed but is often placed alongside a door or operational window. It can hold important wood framing needed for the structural integrity of the wall. These require planning and contain restrictions due to the vitality of the placement.
Casement
Hinged at the bottom of the window, where the lever, when turned, can open outwards. Using the card analogy, this means that the card is folded the same way, but instead has a portrait orientation.
When is Tempered Glass Necessary?
In bathrooms
In stairwells, or 2 feet from any stairs
When the sill height is less than 16 inches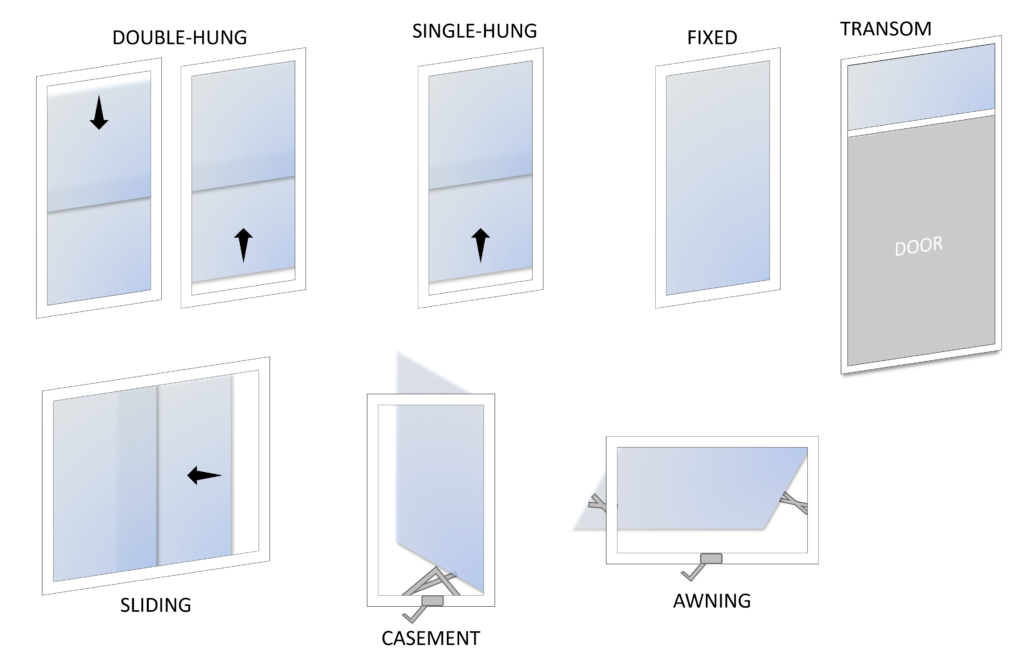 Final Thoughts
For most projects, window placement is very important. They can really transform the space, our company cares about your needs and wants you to be able to achieve your desired vision for the project. Contact K-One Design & Build today!